Archives for 2012 | Carousel Research | News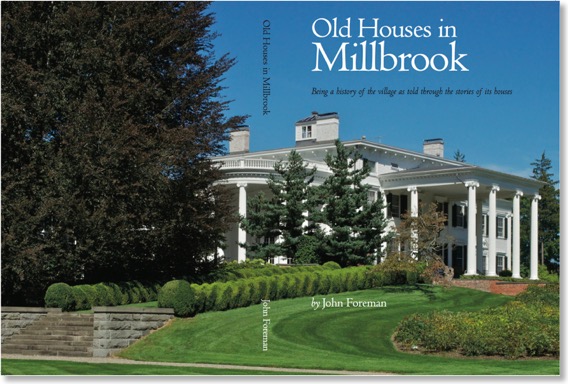 Old Houses in Millbrook
The follies, the families, and their tales from the Colonial Period through the Gilded Age /
By John Foreman
The town of Millbrook, N.Y., became a destination as early as the pre-Revolutionary Quakers who settled here from Long Island. They saw in the countryside the possibilities of creating country estates, self-sufficient villages and an ideal country life. They were followed by the moguls of the industrial revolution whose visions of long avenues, walled gardens and long vistas were inspired by the Romanticism of the late 19th century. Horses and carriages and the country life brought fox-hunting; house parties and the gaiety of the twenties brought a continuous influx of the wealthy who left their houses as landmarks of the passing ages. John Foreman takes us into these houses, introduces us to the hosts and hostesses, the children who inherited, describing in word and brilliant pictures the collection of houses that still makes Millbrook a destination.


Old Houses of Millbrook
gives us a glimpse into the past, a history of place and its people, a community with its family connections. The pages are filled with wonderful photographs, many culled from the scrapbooks of the rich and famous. You will want this book for its history, for its old houses and for its flowing narrative, and for its anecdotal humor.


In bookstores October 2012. Order direct from the publisher.
More